Hey everyone! It's been a while since I last took some time to blog and with good reason. I'm pregnant!!! so I have been taking care of myself and taking care of a few things here and there...It's my first baby so all you moms out there can relate to the chaos that comes with expecting your first baby.
I have switched from making jewelry and clothes to baby blankets, burp cloths and my recent favorite, a super cute, super easy, baby hat using a pattern from Made Everyday with Dana www.madeeveryday.com
(Click on the link to download her pattern)
First of all I want to say that I love Dana's youtube tutorials because they are so easy to follow! Take a look, here is her Channel: Made Everyday 
Now, Let me walk you through my journey of making this easy baby hat. 
First, Go ahead and download the pattern on her website, IT'S FREE! watch the youtube tutorial, is super easy to follow.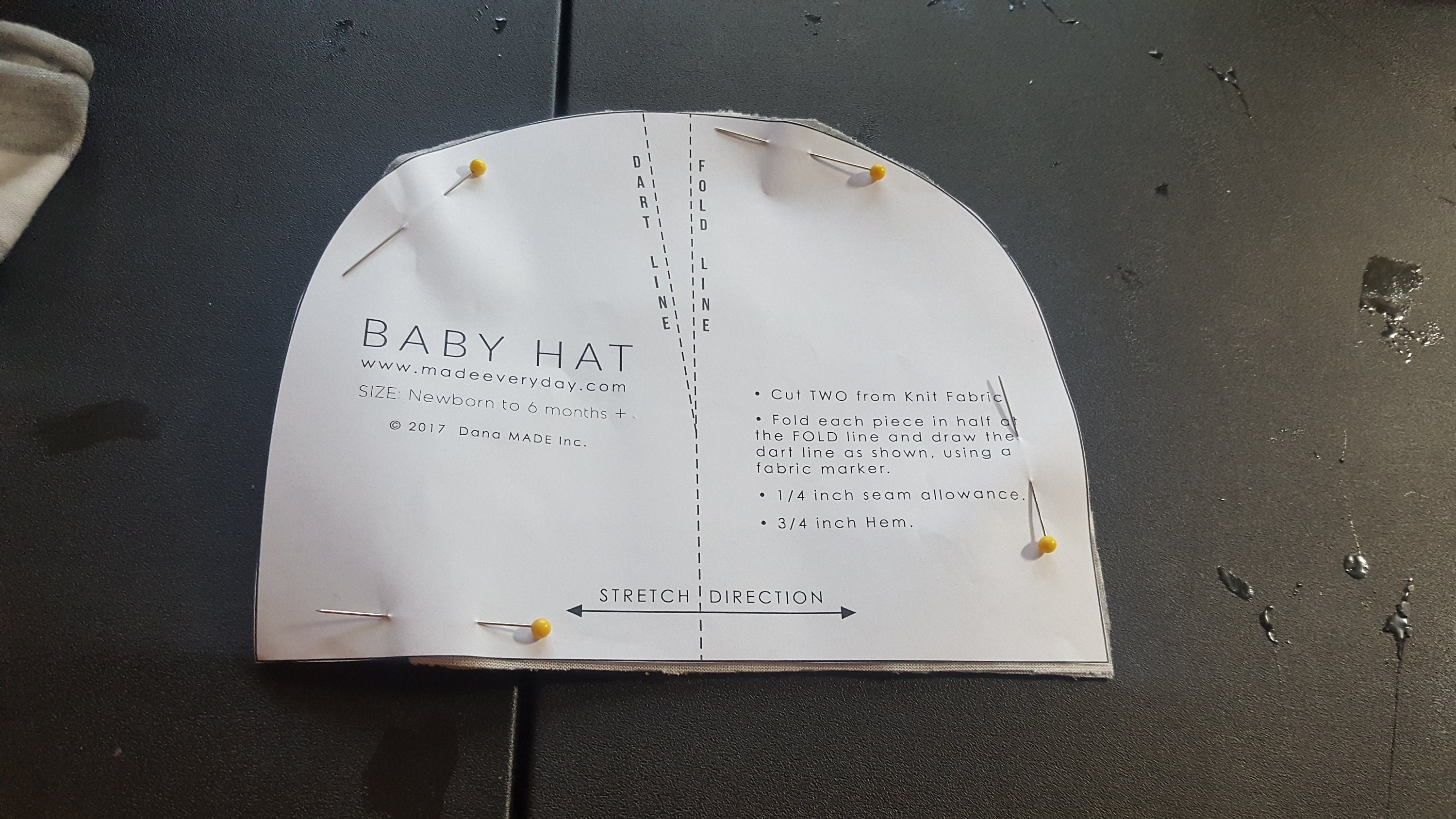 (You can tell this is my craft table, it has resin residue from my jewelry projects)
You will need just a little bit of knit fabric. I went to Walmart and  got this knit fabric for .50 cents! I only bought 1/4 of a yard and made 4 hats!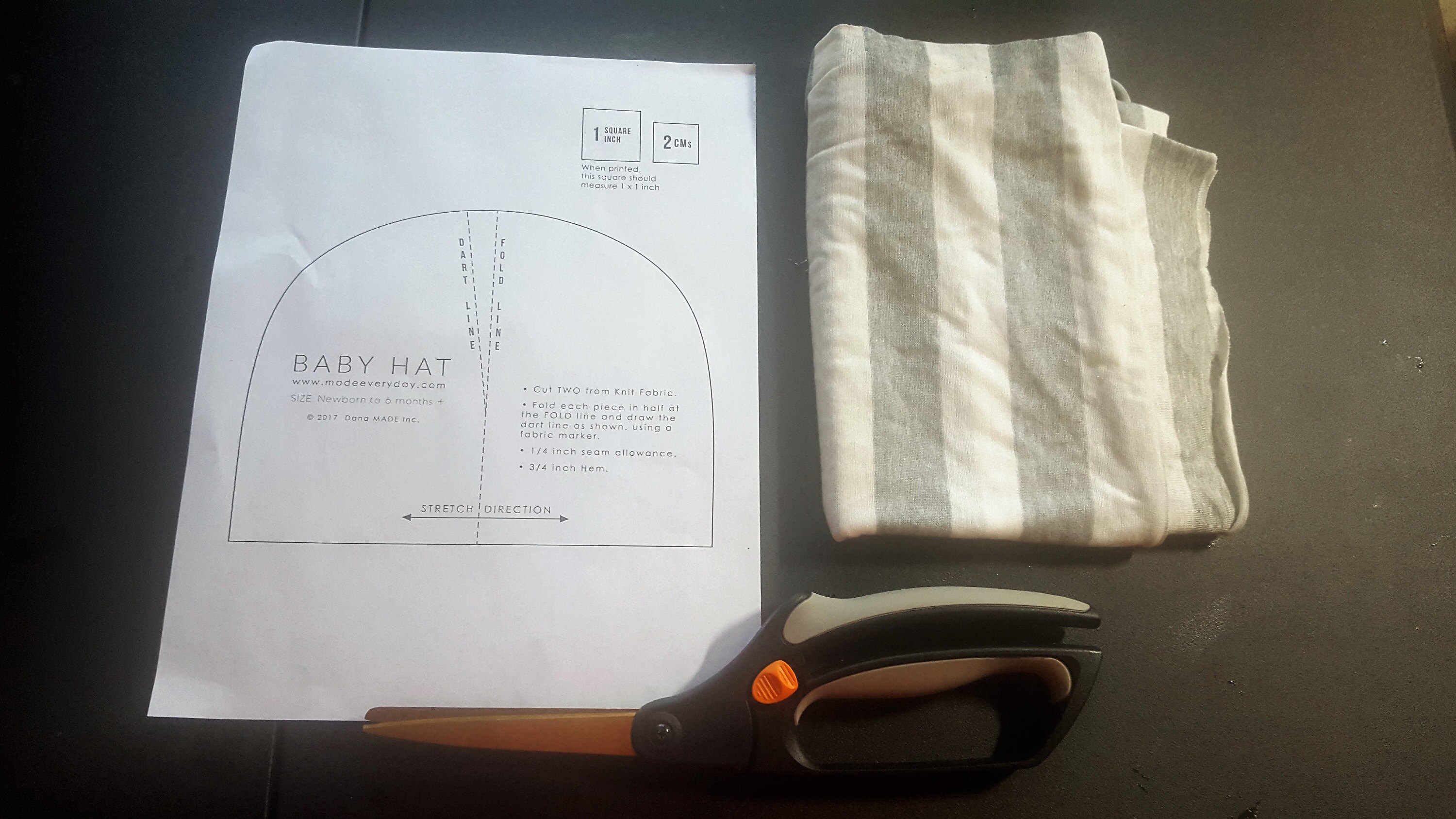 The only thing I did differently from her tutorial is that I folded my hem twice because I like a clean finish on the inside. I don't like to leave out raw edges even tough knit fabric doesn't fray. That's just me! 
I didn't attach the pom-poms because I didn't have any at the moment, but I'm sure getting them!
I got it on the firstr try because is just so easy, but when I did the second one it looked so much better!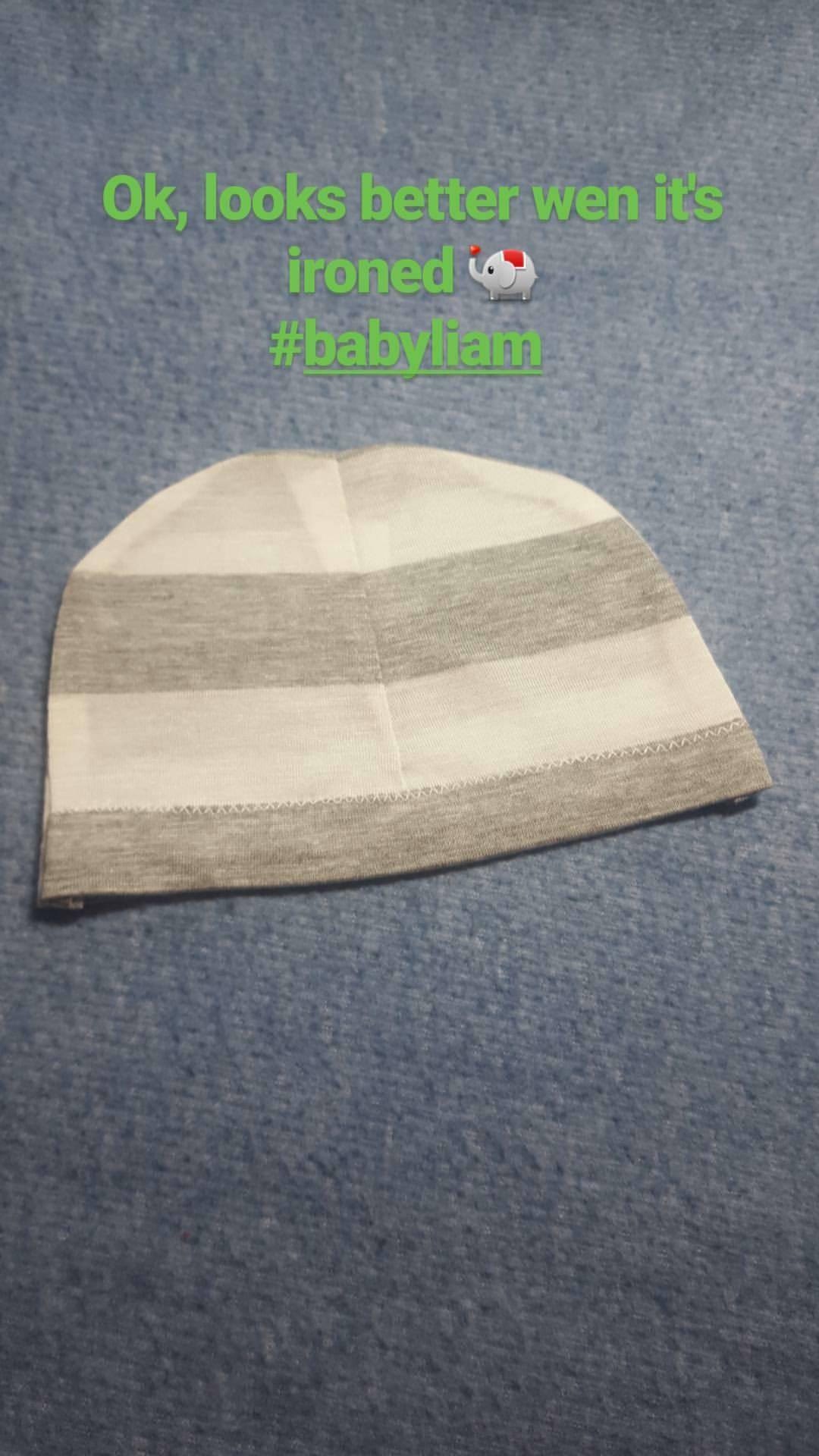 This is the picture I ended up posting on Instagram, and I was very happy with the results! #babyliam is going to have a whole collection of cute hats :-) 
I encourage you to try making the baby hat and tell me what you think!
Thank You Dana from Made Everyday for sharing with wonderful, super cute and easy project to make.
Happy Sewing!